Mid-South Honor Band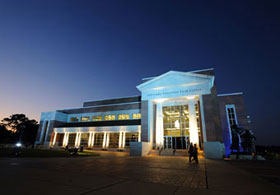 The 40th Annual Mid-South Honor Band will be held on the beautiful Ole Miss campus February 15-17, 2018.  Please see the information on this page for details about nominations, student participation, and clinicians.  Band Directors may use the form below to nominate students to be considered for the 2018 Mid-South Honor Band.  No student will be considered without the recommendation of their current band director.  We are so excited to have your students on our campus, and we hope that this will be a wonderful experience for all participants.  It is our mission to unite people from different places through music, fun, and learning.  We hope to see you at Ole Miss this year!
Clinicians for the 2018 Mid-South Honor Band at Ole Miss are Myron Welch, Professor Emeritus of Iowa State University, and Kim Hallmark, Director of Bands of Lewisburg High School.
2018 Mid-South Honor Band – Student/Director Information Letter
2018 Mid-South Honor Band Schedule of Events
For questions, please contact us at 662-915-7390 or email umband@olemiss.edu